CommonLounge Learning Community
We are the community platform for the educators and e-learning companies of the next decade. Use it to let your students ask questions and help each other, work on projects together, or just as a long-form chat room.
1. Keep your community organized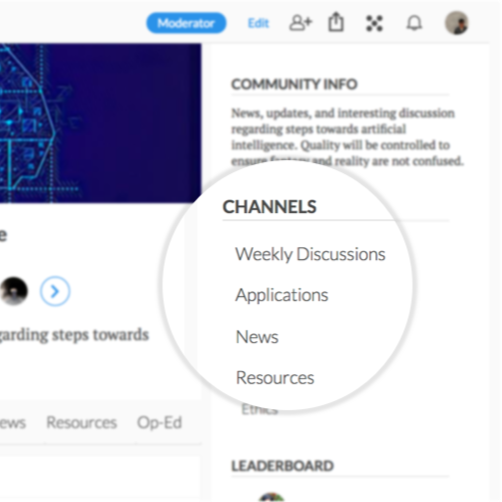 Channels
Organize your community into channels. Make a channel for every sub-topic or type of content in your community.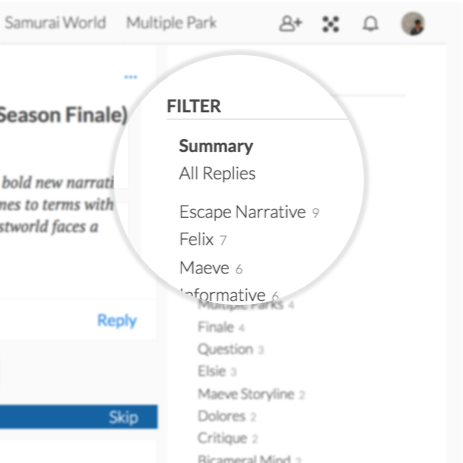 Tags & Summaries
Tag new content with relevant tags. Summaries surface top replies within popular tags as a discussion grows in size.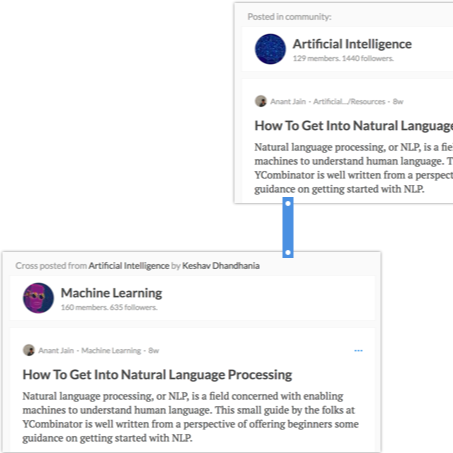 Cross Posting
Native Cross Posting enables you to discuss the same piece of content across related communities in one place.
2. Keep your community spam-free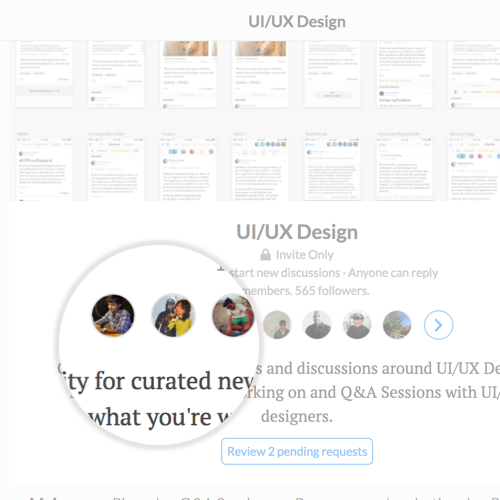 A safe environment
The threat of abuse and harassment online means that many people stop expressing themselves and give up on seeking different opinions. Excellent moderation tools along with real-name policy ensures everyone behaves like they would in the real world.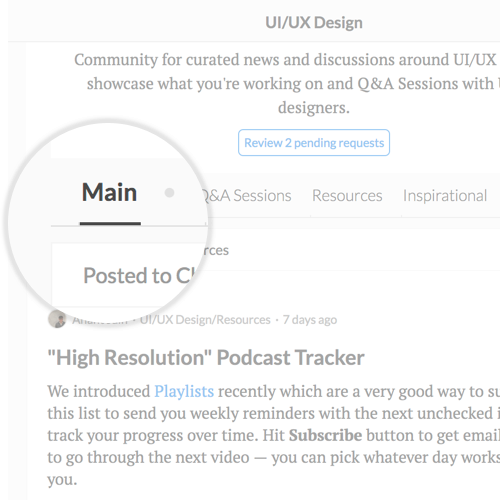 Intelligence at its core
It's baked into every part of the product — your feeds, the ranking of replies within discussions.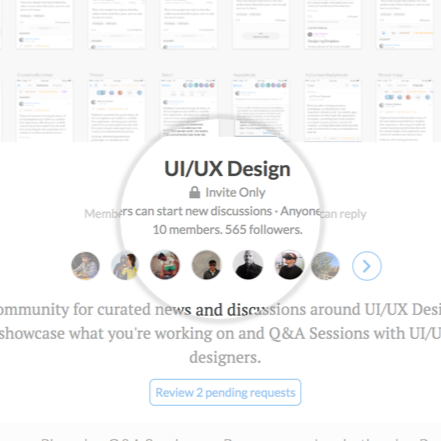 Invite-only
In addition to public communities, we support invite-only communities where moderators approve members before they can contribute. This prevents our communities from becoming a cesspool of link sharing, self-promotion, and spamming.
3. Keep your community highly engaged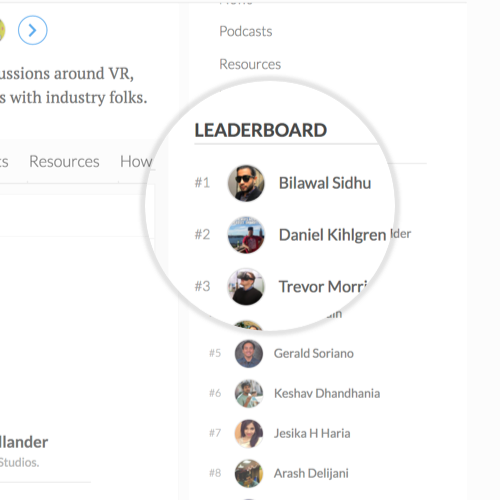 Leaderboards
Community Leaderboards highlight the most active members of a community and provide a small way to appreciate the efforts members put in their thoughtful replies.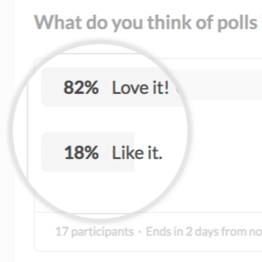 Polls
Polls help you get the community's opinion on anything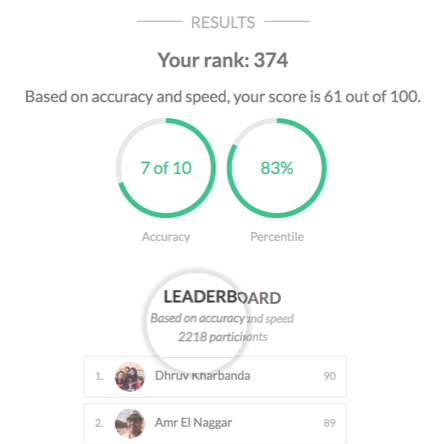 Quizzes
Create a quiz to challenge others, or take part in one to see how you stack up against your friends.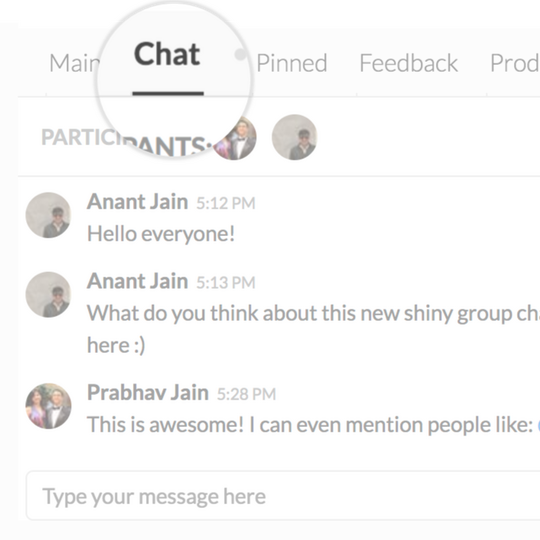 Live Chats
Hang out with fellow members, ask one-off questions or even get quick help from others online right now.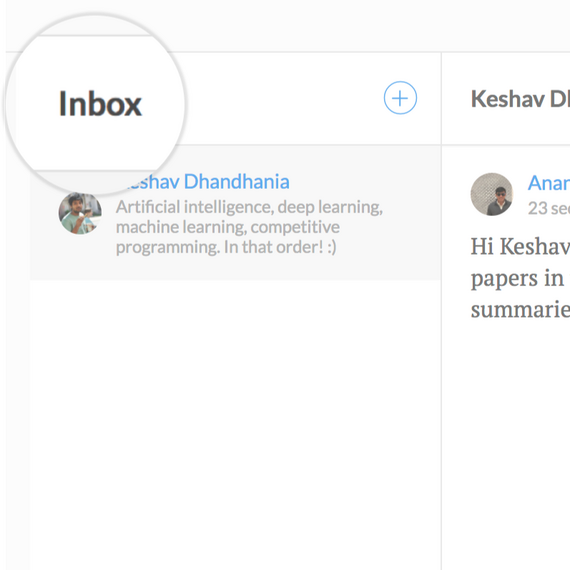 Direct Messaging
Send messages directly to another person to continue a discussion in private.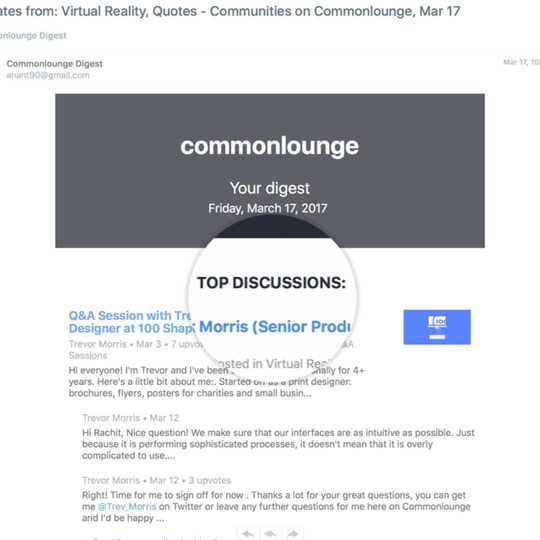 Email Digests
Our weekly email digests help you stay updated about new activity in communities you follow.
4. Keep your community on track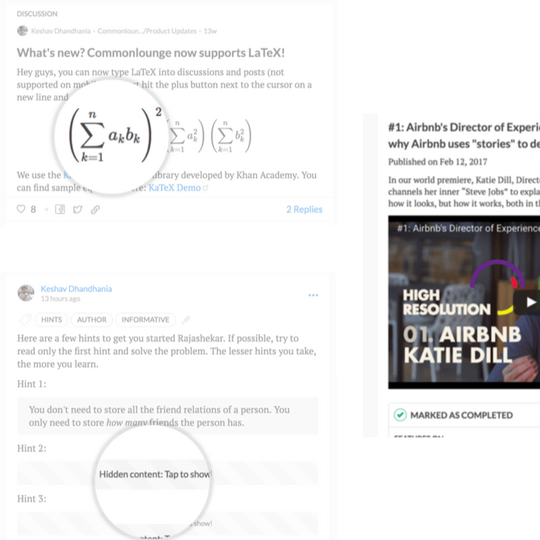 Editor
Our editor is full of powerful tools to express yourself — from supporting rich media to spoilers to LaTeX, we built it with a focus on tools that our communities need.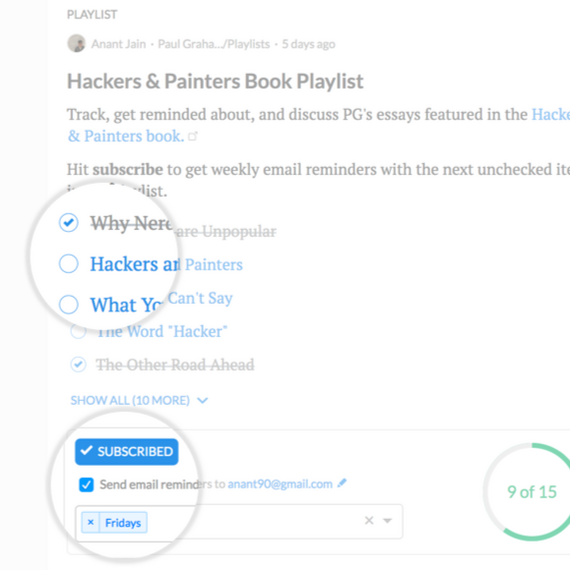 Playlists
A playlist is a curated list of articles on a particular topic. Subscribe to track your progress and set optional email reminders to send you the next article at your chosen pace — they are really good for finally getting around to something you have been postponing for a while.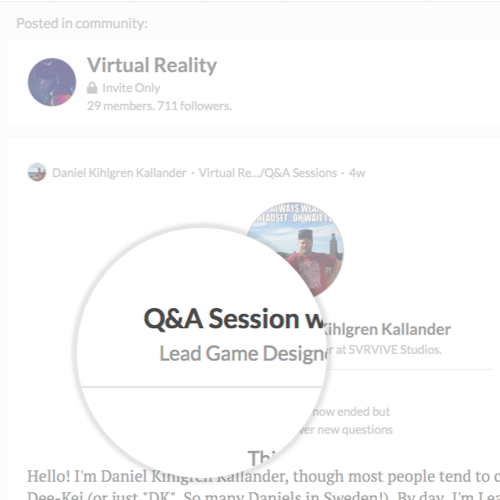 Q&A Sessions
A good community is one where experts can easily share their knowledge with others. Q&A sessions allow experienced folks to give us a chance to ask them anything about how they do what they do.
Questions?
Leave your email address below, and we'll get in touch soon!
Thank you!
We'll get in touch with you soon.